Tonic Conference 2022 was held on 19 – 20 October 2022,
in Palmerston North

Tonic Conference 2022 in sunny Palmerston North was all about Inspiring Impact. Inspiring impact at a personal, team and organisation level. It was our very first time in Palmerston North and we loved welcoming lots of locals, as well as folks who had travelled from as far afield as Kaitaia, Dargaville, Christchurch and everywhere in between!
The personal stories our speakers shared left a lasting impact on us all and at times there wasn't a dry eye in the room. The workshops and interactive presentations provided practical ideas for sharing stories, connecting with volunteers and other stakeholders, building governance capacity, raising funds and profile, leading and inspiring others and unlocking personal potential.
Conference go'ers told us they left with plenty of practical tools and fresh enthusiasm and motivation for their role in the community. That is what Tonic Conference is all about and why we love it.
Here's what participants said about Tonic Conference 2022:
"The topics were highly relevant to my work and personal development and career goals. Great speakers, engaging, meeting and connecting opportunities."  Maria Jacob, Volunteering Central
"Content and speakers were incredible – will be putting it in the budget for 2023!" Sue Curtis, Dargarville Community Development Board
"I have not been to a Tonic Conference before. This was the best conference I have attended in 21 years of workiong in the community and volunteer sector. 90% of it I can use in my work." Marian Dean, Age Concern

Speaker - Atawhai Tibble
Engagement champion
Atawhai Tibble has the superpower of building partnerships between Māori and the Crown. Of Ngāti Porou, Te Whānau a Apanui, Tuwharetoa, Whanganui, and Raukawa ki te Tonga descent, Atawhai is a Wellington-based strategic policy advisor, with interests spanning the economics of Māori well-being, the valuation of Māori language and culture, the measurement of cultural capital, the behavioural drivers of Māori outcomes, and Māori economic and social policy more generally. Atawhai has been involved in the development of Te Kupenga, Stats NZ's first survey of Māori wellbeing. When the COVID lockdown hit, he played a lead role in an initiative called Manaaki, which was about ensuring iwi had a voice in central government decision-making. And recently he founded Tūhono Māori Network to connect young Māori professionals and more experienced Māori professionals. Atawhai has developed a framework for engaging with Māori, called the 5 Wai's framework. It's all about how you engage with Māori in a way that works for Māori.
Speaker - Melissa Vining
The driving force behind Southland Charity Hospital
When Melissa Vining's husband Blair was diagnosed with terminal bowel cancer in late 2018, the couple were shocked to discover first-hand how severely under-resourced the public health service was in New Zealand. The pair spent the rest of Blair's life campaigning relentlessly to improve cancer treatment in New Zealand; their petition to create a national cancer agency was signed by more than 140,000 New Zealanders. They also established the Southland Charity Hospital Trust, which is building a community hospital where people who live in Otago and Southland declined care by the Southern District Health Board can access colonoscopies and dental care for free. After Blair died in October 2019, Melissa has continued to work tirelessly advocating for patients, and to get the hospital off the ground, and in December 2020 construction on the hospital began. The Southland Charity Hospital is modelled on the Canterbury Charity Hospital, which has helped thousands of patients since its inception in 2007, and will not receive any government funding. Instead, it will rely on donations, grants, and volunteer hours from its staff.
Speaker - Kate Frykberg
Philanthropist & community mobiliser
Kate is a consultant working with boards, funders, and community organisations.  Her work includes facilitating strategic planning, supporting better philanthropy, and working with Tūmanako Consultants to help organisations to better support Māori aspirations. Kate's current board roles include social enterprise The Innovation Unit Australia NZ, philanthropic trust Te Muka Rau and rangatahi development organisation Tuia Trust.  Previous board roles include Philanthropy NZ, the Edmund Hillary Fellowship, the Ngāi Tahu Fund and Quotable Value NZ.  She also spent ten years as the Executive Director of the Todd Foundation. Kate's first career was in information technology and entrepreneurship. Highlights include co-founding one of NZ's first Internet Development companies, receiving the ASB Businesswoman of the Year award and being awarded the NZ Order of Merit (MNZM) for services to business and the community.
Speaker - Rebekah Ballagh
Best-selling author and counsellor
Rebekah Ballagh is a qualified counsellor, mindfulness coach and published best-selling author and illustrator. She's also a mama, a wife, and someone who has faced anxiety, panic attacks and depression. Becks has worked with hundreds of clients to better manage their mental health and has developed courses and tools out of all the things that work best, straight from the therapy room.  After working as a high school counsellor, Becks wanted clients to remember the tools she taught them between sessions, and none of the resources available at the time felt fun, colourful or digestible to her, so she developed her own resources by illustrating therapy tips and counselling concepts. She posted these tools to Instagram and now @journey_to_wellness_ is a community of 348,000 people and growing by the day. Becks continues to develop resources, best-selling books, courses and speaking engagements.
Speaker - Cissy Rock
Community champion
Cissy is committed to community development processes, combining systematic thinking with grassroots doing. Cissy loves working with people and communities, finding ways for all to have a voice. Her approach is collaborative, dedicated and passionate.  Cissy addresses symptoms of inclusion, exclusion, and patronization, working within the dynamics of systems in ways that develop and build cohesion.  She is not afraid to give her opinion or roll up her sleeves to help make things happen. With over 15 years' experience working alongside communities and with Local Government, integrity is at the heart of her work.
Speaker - Korrin Barrett
Living 'Life Unlimited'
Korrin Barrett is living 'life unlimited.' After surviving sepsis in 2012 resulting in amputations to her hands and feet, Korrin became a quadruple amputee and her life changed forever but she hasn't let this stop her. She has conquered more than anyone could imagine, undergone life changing osseointegration surgery on her legs and now wears a Bebionic muscle powered arm. Korrin is extremely dedicated to sharing her story of resilience and survival with community organisations and charities. She has inspired thousands of people worldwide through speaking events, social media and as a mentor and ambassador and promises to ensure you feel inspired and empowered to overcome anything as she chooses to live life unlimited.
Speaker - Gwyn John
Social justice champion 
Gwyn is passionate about people and social justice, and thrives to design a better future for people and the planet through her mahi. With a background in Community Development and Social Work, Gwyn has been actively involved in the Community and Social Service Sector for nearly 30 years in a wide variety of roles, working with local government, community organisations, tertiary education, and the volunteer sector. She has been actively involved in the Pākehā Tiriti education movement since the 90s and is committed to working with people and organisations to understand our history and work to develop positive Tiriti-based relationships.Gwyn has a passion for learning and finding solutions for, and opportunities in, the complexities of our world. In her pursuit of understanding, she's not afraid to challenge injustices and structures that no longer serve the community. Born and raised in Ahuriri, Gwyn calls Te Matau-a-Maui home, where she lives with her 17-year old son.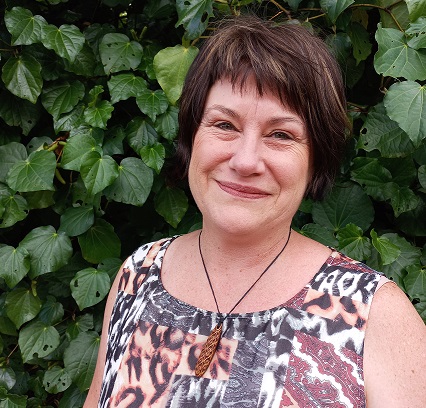 Workshop Facilitator - Kerri Price
Facilitator extraordinaire 
Kerri is well-known to regular Tonic delegates and is a firm favourite in our Tonic line-up. She has over 20 years experience in the community sector and is known for her practical tools and enthusiastic approach to making things happen. Kerri is the CEO of Real Team—a boutique learning and development company that specialises in Leadership and Team Development, and she is the founder of The Facilitators Network—an organisation that supports facilitators to connect, learn and grow together. Kerri has worked with organisations and communities throughout New Zealand, Australia and the Pacific, and is excited to be back at Tonic Conference for another year.
Workshop Facilitator - Pete Burdon
Expert media trainer
Pete Burdon is a media training specialist and international author of 'Media Training for Modern Leaders'. After working as a daily newspaper reporter and government press secretary, he could see a major disconnect between the news media and the spokespeople they interviewed. This often led to good people having their reputations damaged because they did not know how to speak to reporters or understand that this was a totally unique skill. He also saw so many organisations fail to attract positive media attention for the great things they were doing because they didn't understand the process. This led to the formation of Media Training NZ and PeteBurdon.com where the focus is on turning leaders into master media spokespeople and communication staff and experts into savvy media publicity hunters. When he's not training, Pete is presenting to conferences and other events across New Zealand and Australia. He holds Masters degrees in both Journalism and Communication Management.
Workshop Facilitator - Michelle Kitney
Kaihautū Chief Executive, Volunteering New Zealand 
Michelle Kitney is the Kaihautū Chief Executive of Volunteering New Zealand, where she has been part of the senior leadership team since 2018. Michelle is passionate about working collaboratively and with impact in the for-purpose sector. Throughout her career she has worked in a range of sectors including social enterprise, within the public sector and the publishing industry. She has a range of experience including regulatory and compliance, mar-coms and social marketing, engagement, and research. She has also volunteered extensively in community organisations that provide services and support to whānau and children, and is currently the Chair of Bellyful New Zealand.
Workshop Facilitator - Heidi Quinn
Volunteer Manager Lead at Volunteering New Zealand 
Heidi has a real passion for volunteering. She brings a wealth of knowledge of volunteer management, including the deployment of national IT platforms to support volunteer activity. With solid experience in national volunteer management, Heidi brings expertise to her project-based work at Volunteering New Zealand, helping volunteer involving organisations with all elements of volunteer management. In her free time, you'll find Heidi…volunteering! Her current roles are with the IHC and the Prisoner Correspondence Network.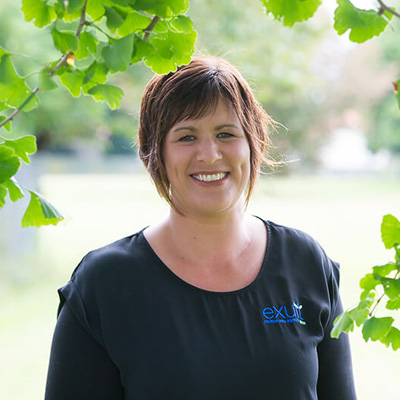 Workshop Facilitator - Megan Thorn
Professional facilitator
Megan is a whirlwind of energy and enthusiasm with more than 19 years' experience in facilitation and developing, designing and delivering training programs. She has worked with people in corporate, government and Not-For-Profit organisations all over the world. Community and Not-For-Profit organisations are her passion, working with people who make a real, positive difference in their communities. Megan focuses on supporting community and non-profit organisations at the business end of what they do. She has a real knack for delivering useful information in an engaging way, she will make you laugh and think, but most of all she will give you practical tools you can easily implement in your organisation
M.C - Sala Tiatia
M.C extraordinaire!
Extending a massive welcome to our MC Sala, back for his third year as Tonic Conference MC. Those of you who have had the privilege of meeting Sala at Tonic Conference know the fun, energy, empathy and pearls of wisdom he brings to a room. He is a man of many talents. He is a youth educator who has been involved in youth work for the last 30 years, most recently in alternative education as Education Manager at Te Kauapapa Whakaora at Te Ora Hou in Ōtautahi Christchurch. He trains youth workers and runs leadership programmes, is a keynote speaker (check out his TED Talk,The Power of Words), and he won the People's Choice Award in Survivor NZ Season one. Sala is married to his Māori queen Danette, who he refers to as his heart, and has six amazingly talented tamariki, his six heartbeats.

The Conference Programme & Timetable
View the Tonic Conference 2022 programme here:
"Thanks Exult team, another challenging & inspiring two days! Having worked over 12 years in my NFP role, Exult conferences & other Exult support provides my 'shot in the arm', my reminder as to why I do what I do, & re-invigorates my passion for wanting to make a difference in my community. Thanks again!"
Robyn King,

Education Trust Central Plateau
"The keynote speakers were amazing, the MC was hilarious and the food was fantastic!"
Victoria Sharp,

Just Zilch
"Absolute awesome energy! Inspirational and awesome to pull ourselves out of the everyday to reflect and celebrate our sector/people."
Christal Morrison,

Safe Turangi
"An excellent, practical, inspiring conference, so much to think about and put into practice. Keep up the amazing work you do supporting all the NFP's out there."
Nikki Smih,

Anglican Care Centre