Tonic Conference 2022
The conference that offers something for your whole team!
It's back and better than ever for 2022!

Do you want to get practical ideas, inspiration, and advice without all the fluff and jargon?
Tonic Conference 2022 in Palmerston North is all about Inspiring Impact. Inspiring the impact of your organisation, and your own impact.
Tonic Conference is New Zealand's best value event for for-purpose organisations. It's jam-packed with practical workshops and expert speakers, including sessions on fundraising, marketing, leadership, governance, volunteering and looking after yourself. You'll leave conference with fresh ideas that are easy to implement and new connections and inspiration for the work you do in contributing to the impact of your organisation.
Last year sold out! To register your interest, or to find out more, contact Gillian at gillian@exult.co.nz
When:
Thursday 26 & Friday 27 May 2022
Where:
Palmy Conference + Events Centre, 354 Main Street, Palmerston North
Cost:
Early-bird registrations: $390 per person (opens 1 December-28 February 2022)
Standard Registration: $435 per person (from 1 March 2022)
Networking & NIbbles – Thursday 26th May: $45 per person (optional but lots of fun!)

Speaker - Pete Burdon
Expert media trainer
Pete Burdon is a media training specialist and international author of 'Media Training for Modern Leaders'. After working as a daily newspaper reporter and government press secretary, he could see a major disconnect between the news media and the spokespeople they interviewed. This often led to good people having their reputations damaged because they did not know how to speak to reporters or understand that this was a totally unique skill. He also saw so many organisations fail to attract positive media attention for the great things they were doing because they didn't understand the process. This led to the formation of Media Training NZ and PeteBurdon.com where the focus is on turning leaders into master media spokespeople and communication staff and experts into savvy media publicity hunters. When he's not training, Pete is presenting to conferences and other events across New Zealand and Australia. He holds Masters degrees in both Journalism and Communication Management.
Speaker - Korrin Barrett
Living 'Life Unlimited'
Korrin Barrett is living 'life unlimited.' After surviving sepsis in 2012 resulting in amputations to her hands and feet, Korrin became a quadruple amputee and her life changed forever but she hasn't let this stop her. She has conquered more than anyone could imagine, undergone life changing osseointegration surgery on her legs and now wears a Bebionic muscle powered arm. Korrin is extremely dedicated to sharing her story of resilience and survival with community organisations and charities. She has inspired thousands of people worldwide through speaking events, social media and as a mentor and ambassador and promises to ensure you feel inspired and empowered to overcome anything as she chooses to live life unlimited. 
Speaker - Rebekah Ballagh
Best-selling author and counsellor
Rebekah Ballagh is a qualified counsellor, mindfulness coach and published best-selling author and illustrator. She's also a mama, a wife, and someone who has faced anxiety, panic attacks and depression. Becks has worked with hundreds of clients to better manage their mental health and has developed courses and tools out of all the things that work best, straight from the therapy room.  After working as a high school counsellor, Becks wanted clients to remember the tools she taught them between sessions, and none of the resources available at the time felt fun, colourful or digestible to her, so she developed her own resources by illustrating therapy tips and counselling concepts. She posted these tools to Instagram and now @journey_to_wellness_ is a community of 348,000 people and growing by the day. Becks continues to develop resources, best-selling books, courses and speaking engagements.
M.C - Sala Tiatia
M.C extraordinaire!
Extending a massive welcome to our MC Sala, back for his third year as Tonic Conference MC. Those of you who have had the privilege of meeting Sala at Tonic Conference know the fun, energy, empathy and pearls of wisdom he brings to a room. He is a man of many talents. He is a youth educator who has been involved in youth work for the last 30 years, most recently in alternative education as Education Manager at Te Kauapapa Whakaora at Te Ora Hou in Ōtautahi Christchurch. He trains youth workers and runs leadership programmes, is a keynote speaker (check out his TED Talk,The Power of Words), and he won the People's Choice Award in Survivor NZ Season one. Sala is married to his Māori queen Danette, who he refers to as his heart, and has six amazingly talented tamariki, his six heartbeats.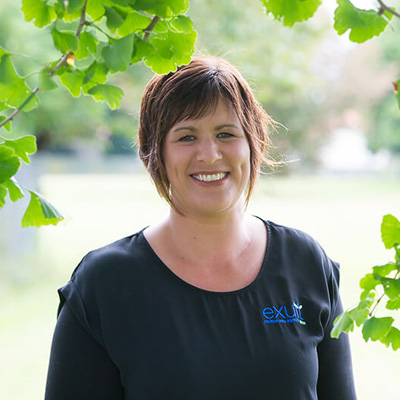 Speaker - Megan Thorn
Professional facilitator
Megan is a whirlwind of energy and enthusiasm with more than 19 years' experience in facilitation and developing, designing and delivering training programs. She has worked with people in corporate, government and Not-For-Profit organisations all over the world. Community and Not-For-Profit organisations are her passion, working with people who make a real, positive difference in their communities. Megan focuses on supporting community and non-profit organisations at the business end of what they do. She has a real knack for delivering useful information in an engaging way, she will make you laugh and think, but most of all she will give you practical tools you can easily implement in your organisation
"Thanks Exult team, another challenging & inspiring two days! Having worked over 12 years in my NFP role, Exult conferences & other Exult support provides my 'shot in the arm', my reminder as to why I do what I do, & re-invigorates my passion for wanting to make a difference in my community. Thanks again!"
Robyn King,

Education Trust Central Plateau
"The keynote speakers were amazing, the MC was hilarious and the food was fantastic!"
Victoria Sharp,

Just Zilch
"Absolute awesome energy! Inspirational and awesome to pull ourselves out of the everyday to reflect and celebrate our sector/people."
Christal Morrison,

Safe Turangi
"An excellent, practical, inspiring conference, so much to think about and put into practice. Keep up the amazing work you do supporting all the NFP's out there."
Nikki Smih,

Anglican Care Centre