Tonic Conference
The conference that offers something for your whole team!
Tonic Conference 2018 was a huge success, and we loved sharing it with you.  We are in the planning phase for 2019, but in the meantime you can still read all about 2018 in Rotorua and see for yourself if it's something you would be keen to attend in the future.
Are you looking for a conference that offers something for your whole team?
Do you want to get practical ideas, inspiration and advice without all the fluff and jargon?
2018 marks our 10th annual Tonic Conference, so we're pulling out all stops to make sure it's the best conference yet. We're going to be looking at lessons learned by all sorts of organisations (including us!) and we'll be bringing back some of your favourite speakers from years gone by. We're using the theme 'Take 10' to cut away the clutter and focus on the Top 10 of everything. What are the Top 10 Tips that will actually make a difference, Top 10 New Ideas, Top 10 Actions you can take in 10 minutes or less….you get the picture. Just the best ideas that you can easily implement.
Tonic Conference is like an annual check-up for non-profit organisations and is full of practical ideas for becoming stronger, smarter and better equipped. If you want ideas and information about fundraising, volunteer management, governance or non-profit marketing, Tonic Conference is your one-stop shop. Truly practical workshops delivered by people who really know their stuff.
To Register: Email rosie@exult.co.nz for a registration form or click here to register online.
Spaces are limited and we do sell out. Register early to secure your space.
When:
Thursday 8th – Friday 9th November 2018
Where:
Novotel Rotorua Lakeside, Tutanekai Street, Rotorua
Cost:
Registration $425 per person
Optional Conference Dinner:
$55 per person – SOLD OUT
Jacqui Ritchie
In the last decade, Jacqui has founded Bellyful NZ, worked as the National Fundraising Manager for two major charities, and co-founded One Dollar Warriors, a movement that helps raise funds for people with life-threatening illnesses. Now, she and her husband Robbie are house parents at House of Grace, a home for pregnant teens in Wellington. Hear Jacqui's story as she shares the lessons she has learned along the way.
Blair Benefield
At 28, Blair was medically discharged from the Royal NZ Army with PTSD and Severe Depression. Now, four years later, he is riding his skateboard from one end of the country to the other, sharing his story and raising money for three separate charities along the way. In addition to sharing his personal journey, Blair will talk about what's involved in organising a campaign of this kind and give us his top tips for making it a success.
Dean Harrison
Dean Harrison had a blinding flash of obvious in his early thirties. He was broke, living in his parents garage and had 37 jobs under his belt. Enough was enough! He swore life was going to be different and he gave himself 90 days to get it done. In 2012, Deano had our whole conference in stitches as he reminded us that what we need is either right in front of us, or right inside us. You will not want to miss this one-man-lightning-bolt of inspiration.
Barbara MacLennan
Barbara is involved in results-oriented collaboration around complex local issues, helping people and organisations take a community-led development (CLD) approach.  Barbara is a founding member of Inspiring Communities, the backbone organisation behind  New Zealand's community-led change movement. Based in the Bay of Plenty, Barbara's work involves facilitation and brokering at local, regional and national levels in support of community change.  Barbara's workshop will share some top tips for taking a locally-led development approach and getting started in CLD.  www.inspiringcommunities.org.nz
Kerri Price
Kerri Price is the founder of Exult and is recognised as one of New Zealand's leading training providers for the non-profit sector. Kerri will share her story of growing Exult from a small idea into a nationwide social enterprise, and you'll get a real insight into what makes her tick. Hear the highs, lows and in-betweens, plus share in the biggest lessons she's learned along the way. If you've ever wanted to get inside Kerri's head, you won't want to miss this.  www.exult.co.nz
Ani Wilson
Having spent 20 years navigating the perils of highly stressful roles, Ani was diagnosed with Stress Induced Stage Three High Grade Hormone Receptor Positive Breast Cancer – a mouthful to say, and also to swallow. She went on a mission to research, connect and master chronic stress and now travels the world sharing the neuro-science behind 'Beating Burnout'. If you feel like you're heading for a crash-and-burn, you'll want to hear from Ani.  www.aniwilson.com.au
Rachel Glasier
Rachel is Partnership and Development Director for Akina – New Zealand's leading agency for supporting social enterprise. Rachel joined Akina after spending 13 years in Sydney, London and New York, where she was involved in high profile social start-ups in the digital space. If you have an idea for a social enterprise, Rachel's workshop will give you a framework for exploring it's feasibility and working out 'where to from here'. www.akina.org.nz
Raphael Goldsworthy
Raphael is the Managing Director of Better Boards Australasia and has spent 10 years working closely with non-profit boards and trustees. In Raph's workshop you will discover what a great Board should look like and get some useful tools for taking your Board through its own Board Health Check. What is the difference between good and great? How does your Board measure up? www.betterboards.net
Cissy Rock
Cissy is a fantastic facilitator with over 15 years' experience working with communities and local government. In her workshop, Cissy will look at why building relationships outside of your organisation is critical to your organisation's success and will give you some practical tips for growing your networks across sectors. Find out what's important to consider and learn how to make new connections more than just a name on your database.  www.communitythink.nz
Kat Macmillan
Kat has 15 years leadership experience, and has worked in both the charity and local government sectors all over the world. She believes that organisations thrive when they focus on developing their people, and knows that a healthy workplace culture is critical for an organisation's success. Hear from Kat as she shares her top tips for building a culture that enables people to be their best selves.  www.exult.co.nz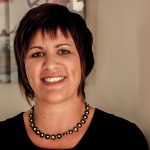 Megan Thorn
Megan is a whirlwind of energy and enthusiasm, with a special interest in creativity and innovation. With over a decade of experience working in the 'idea and innovation' space, Megan will be leading a workshop where you get to explore out-of-the-box ideas for marketing your organisation. Come prepared to think differently about raising your profile and moving people closer to your cause.  www.exult.co.nz
Other sessions in the line-up include:
A Question of Faith
A panel discussion specifically for faith-based organisations to share ideas, ask questions and address some issues unique to their sector.
Digital Marketing
A series of small group Q&A sessions focussed on all things digital. This is your chance to get specific questions answered about Facebook, Instagram, Websites, Google Ad Words, Email Marketing, Databases and more.
Growing a Great Volunteer Team
An interactive session where you get to contribute your ideas and top tips to a unique publication especially for conference participants.
"Thank you for an awesome experience. The networking was beyond expectation and we will be able to make real improvements in our organisation. This conference opened my eyes to who I am and who I can become. You guys rock!"
Memorie Jenner,

Te Ika Whenua Hauora

, Murupara
"Thanks for a great conference as always. You have the knack of making us all laugh and cry while learning new things."
Lorraine Hooper,

Volunteering Waikato

, Hamilton
"Tonic Conference was just amazing, the best I have been to in a long time. Very well organised, wonderful workshops and speakers. I have returned home with more knowledge in my kete to share with others."
Jodi Conway,

South Alive

, Invercargill Tonic Conference Registration
425