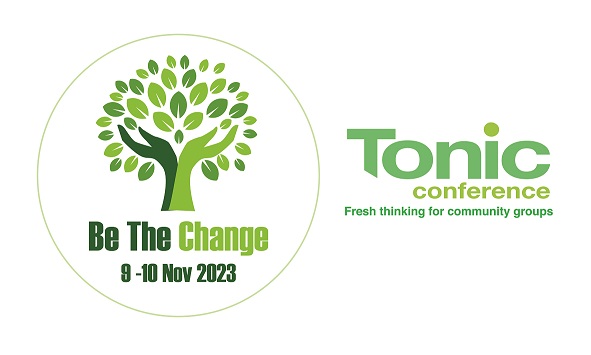 Tonic Conference 2023
9-10 November 2023 at The Millennium Rotorua

Be the Change
Join us for Tonic Conference 2023. Our theme for 2023 is Be the Change. It's been a huge few years of unprecedented change. Change which has largely happened to us. We wanted Conference 2023 to be about taking the learnings from the last few years and focusing on moving forward and making the future better. In order to do that we need to be the change you want to see. Be the Change for yourself. Be the Change for your team. Work together to Be the Change for your cause and the people you support. Work collectively to Be the Change you want to see in your community and beyond.
Tonic Conference is an annual event which is full of practical ideas for working stronger, smarter and being better equipped. It is jam-packed with expert speakers and workshops focusing on fundraising, marketing, leadership, governance, volunteering and looking after yourself. You'll leave conference with new connections, inspired and armed with practical, implementable ideas and tools to Be the Change.
Thank you for an awesome experience. The networking was beyond expectation and we will be able to make real improvements in our organisation. This conference opened my eyes to who I am and who I can become. You guys rock!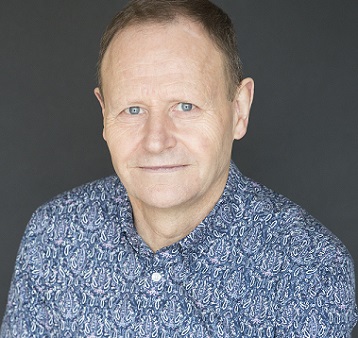 Speaker - Lance Burdett, WARN International
How neuroscience can help us adapt to our changing world
Following a career in construction, Lance Burdett spent 22 years in the police, 13 as a crisis negotiator. He trained in New Zealand, Australia, England, and the United States with the elite units of police, prisons, emergency services, the military, and the FBI. Lance has an MA (Terrorism, Safety & Security), a Diploma in Policing, a Diploma in Business Studies, and completing a Diploma in Positive Psychology & Wellbeing. Lance is a published author of the bestselling books – Behind The Tape and Dark Side of the Brain – and is writing a third book on managing anxiety. He makes regular media appearances.
Speaker - Bridget Williams, Bead and Proceed
Using creativity to educate and inspire action towards the 17 UN Sustainable Development Goals
In 2018, Bridget took off her High Court gown and put on a necklace. Thus, Bead and Proceed was born. Bead and Proceed is a social enterprise, which inspires thousands to harness the power of creativity to action the 17 UN Sustainable Development Goals (SDGs). Bridget's passion for sustainability and using creativity as a tool for innovation has made her a recognised SDGs expert across New Zealand and beyond. Since launching the social enterprise, she's educated over 10,000 people, inspiring them and their businesses to engage with the SDGs they feel called to action. As the elected chair for her local community board, she advocates for active citizenship and her impact has global reach being a World Economic Forum Global Shaper and member of Global Women and the Asia New Zealand Leadership Network.  Bridget's mahi towards the SDGs has been recognised by the Rt. Hon. Helen Clark, the JCI Osaka Outstanding Young Persons Programme and UN 30 for 2030. Bridget believes we all have the power to BEAD the change we want to see in the world.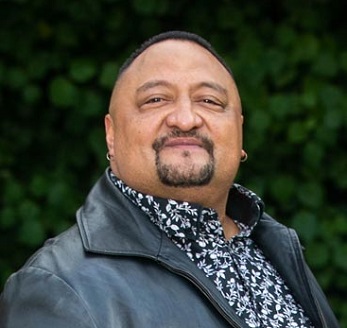 Speaker - Hone Hurihanganui, Engaging Well
Leading towards cultural intelligence
Tūhourangi – Ngāti Wāhiao, Ngāti Whakaue, Ngāti Porou, Ngāi Tāmanuhiri
Hone's background is in education. He attained a Tohu Mātauranga Māori and Post-Graduate Diploma in teaching and taught for over 30 years. Hone has held senior leadership positions in the education, health and iwi sectors, including: Director Māori & Pacific at Careers New Zealand, Executive Director Māori at New Zealand Correspondence School, Chief Executive at Rangitāne o Wairarapa Inc, and Chief Executive at Whaiora – a health and social services provider where he launched that community's first Very Low Cost Access medical centre. Due to experiencing racism and seeing the inequities while working in the health sector, Hone decided to work independently and incorporate Engaging Well Ltd in 2013 to provide much needed education and training in that sector. He is an experienced presenter and facilitator, an effective communicator, and articulates complex issues in an engaging and informative way. Hone's first language is Te Reo Māori and he grew up in Rotorua in and around his elders and marae immersed in Te Ao Māori. He has extensive experience leading and advising in tikanga matters including karakia, whaikōrero, kapa-haka and pōhiri.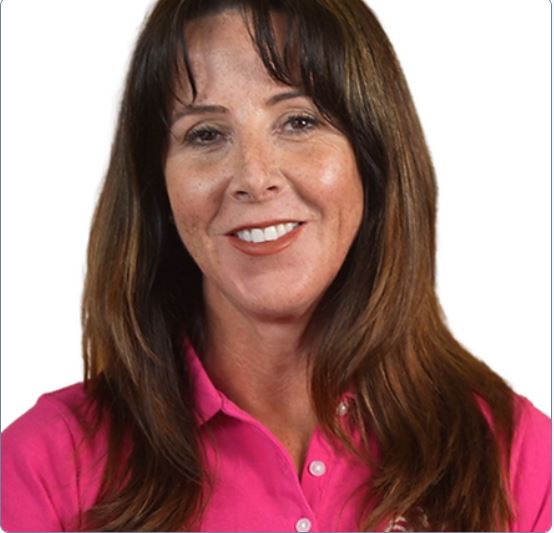 Speaker - Natasya Jones, DivergenThinking
Building neurodiverse, equitable and inclusive organisations that foster belonging
Natasya started the journey of navigating Neurodiversity in 2014 after 18 months of trying to find out why her son's behaviour had changed and looking for support as a parent. Eventually, he was diagnosed with ADHD and Autism, however Natasya felt the journey to diagnosis and good quality information was way too hard and ended up in the system herself with dark depression. This is why Natasya set up DivergenThinking, her overarching goal is to provide community programmes for individuals and families to ensure everybody can thrive. Beginning in 2020 Natasya was diagnosed with ADHD with dyslexic traits. Natasya works with co-founder and registered psychologist Anton Ashcrofts's forensic psychology experience utilising her L&D experience and lived experience to ensure DivergenThinking's programmes are easy to understand, apply, can and will change lives. Natasya has twenty-five years of experience as a Learning & Development (L&D) specialist, facilitator, and leadership coach across a range of organisations and sectors.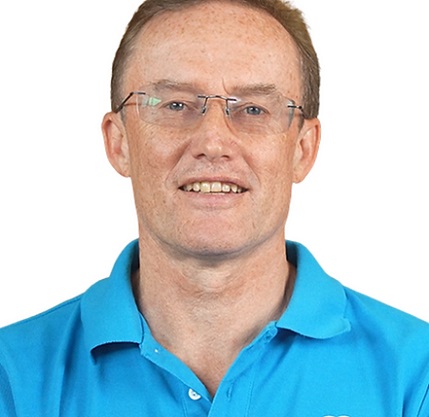 Speaker - Anton Ashcroft, DivergenThinking
Building neurodiverse, equitable and inclusive organisations that foster belonging
Anton Ashcroft is a registered psychologist with 29 years of experience working in forensic (prison), clinical and corporate environments. Anton has always had a special interest in the Neuroscience of effective leadership and personal growth. Throughout his career he has researched, developed and delivered programmes that have created transformative and lasting change to individuals and teams. His Personal Goal: to leave the people around him in a better mental state than when he first meet them and to be remembered by them as a force of good in their lives.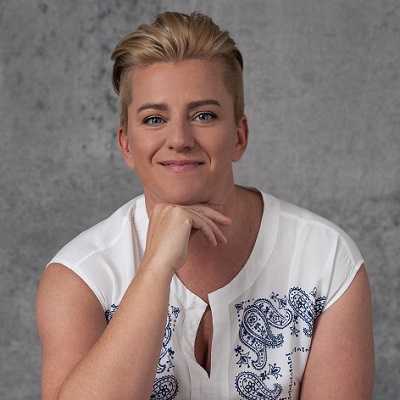 Speaker - Jess Stuart
From Burnout to Brilliance
International speaker, coach and author of five personal development books specialising in mindset, performance and women in leadership. Jess is a well-known Imposter Syndrome expert with a background in Senior Human Resources roles and a decade working in leadership development. A brush with burnout in her corporate career lead Jess across the world to train with Buddhist monks and Nuns. A decade later, after coming out, writing five books and running her own successful business she shares what she knows about mind-set, resilience and self-belief to empower people to unlock their potential. Helping busy high achievers go from burnout to brilliance, cultivate a mindset of peak performance, and lead with confidence and full tanks to ensure we're a sustainable resource and can achieve our potential to have influence and impact.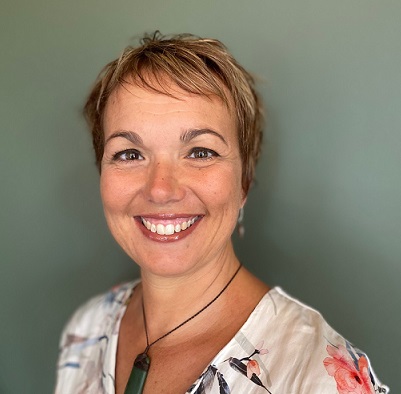 Speaker - Tania Pointon, Seed Waikato / Seeds for Change
Systems Change in action
Tania Pointon has been exploring leadership in social innovation spaces since 2009, specifically building bridges for collaboration and mindset shifts to activate Systemic Change. Tania is CEO of Seed Waikato a dynamic organisation curating spaces and places by and for young people to connect, grow and give back. She is also a kaitiaki in the Steering Group convening the Driving Change Network, a systems change project working towards an equitable Driver Licencing System in Aotearoa. Tania is passionate advocate for building capacity and capability in our young people as dynamic systems transformers, so they have the inner awareness, skills, and confidence to be collective changemakers. Seeds for Change was established by Ko te tumuaki o Seed Waikato ahau in response to elevating the voice of all collective systems change champions across Aotearoa.
Workshop Presenter - Jessica Petersen, Emergency Management Specialist
Emergency event preparation and recovery
Currently working as a part of the Hawkes Bay Cyclone Recovery, Jessica has extensive experience as an Emergency Manager. She has responded in a range of events of the last 15 years, Canterbury Quakes, Cyclone Gabrielle, Kaikoura Earthquake, the Port Hills Fire, the Canterbury Floods and for COVID lockdowns. Specialising in Community Resilience, Welfare and Recovery Jessica has seen first-hand the ebb and flow of community resilience in response and recovery and the role that volunteer organisations can and have played in this. Jessica's career started in the Not-for-profit sector working on social justice issues. Her experiences working with communities and volunteers have had a huge influence on her work as an emergency manager. Jessica has always volunteered herself and has managed many volunteer teams, currently in the role of Chair of the Ngaio Marsh House and Heritage Trust.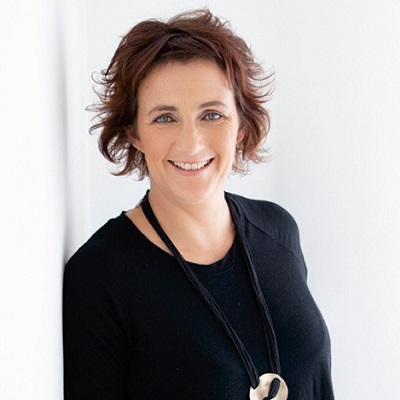 Workshop Presenter - Leeann Bassett, Face UP Now Social Media Consultancy
Building Community through LinkedIn
Leeann is the owner of Face UP Now – Social Media Consultant, based in Tauranga. Leeann, who has 23 years teaching experience, helps organisations to grow their online presence through social media. She runs workshops and private coaching to empower people to gain the confidence, knowledge and skills they need to be successful using social media. Leeann is passionate about helping people to realise that succeeding with social media isn't too difficult and giving them the tools to feel confident.
Workshop Presenter - Lisa Woolley, Northbound Consulting
Changing how employees experience work
Lisa Woolley has worked for several years as a senior leader in the HR space and coaching and developing staff.  She has a Bachelor of Business, specialising in Human Resources and is a certified DISC practitioner.  Most recently she is the co-founder of Northbound Consulting which focuses in HR advisory, Engagement, Training and Youth Employment Coaching.  Lisa is passionate about helping organisations to develop an employee experience that will unlock the potential in their people and overall generate greater results.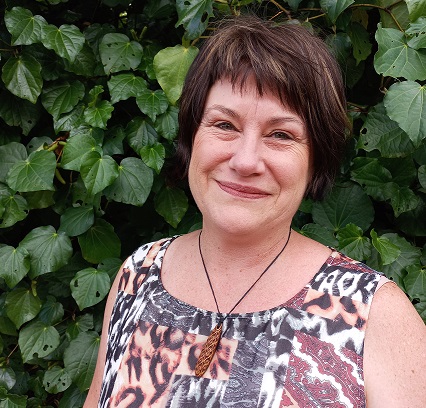 Workshop Presenter - Kerri Price, The Faciltators Network
Facilitator extraordinaire 
Kerri is well-known to regular Tonic delegates and is a firm favourite in our Tonic line-up. She has over 20 years experience in the community sector and is known for her practical tools and enthusiastic approach to making things happen. She is the founder of The Facilitators Network – a community for anyone who facilitates meetings, workshops or community conversations. Through practical training and peer-to-peer support, Kerri helps facilitators connect, learn and grow together.
Workshop Presenter - Tim Pare, The Funding Network NZ
Charities & Partnership Champion
Tim is husband to Yasmene and father to Hadeeqa. He is passionate about supporting small, grassroots charities and has worked in the sector for over 15 years in the UK, Sri Lanka and now Aotearoa New Zealand. During his career, he has raised over $5 million for small charities. He also runs his own charity, the Tea Leaf Trust.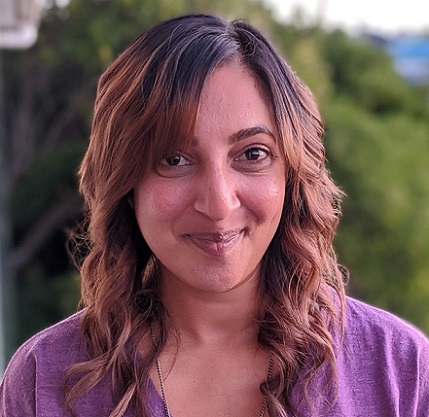 Workshop Presenter - Anusha Bhana, The Funding Network NZ
Charities & Partnership Champion
Anusha is a freelance communications professional based in Whitianga with 8-years' experience working in the not-for-profit sector. She is the Digital & Comms Co-Lead for TFNNZ. She loves using her big picture strategic thinking, attention to detail and creativity to help for-purpose organisations grow and thrive.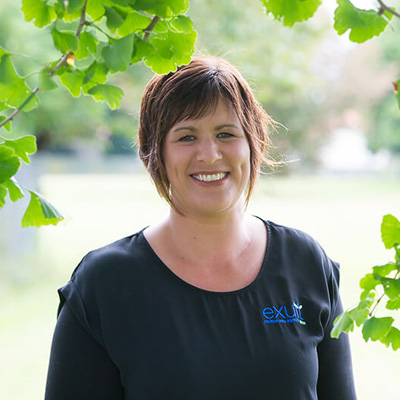 Workshop Presenter - Megan Thorn, Exult
Professional facilitator
Megan is a whirlwind of energy and enthusiasm with more than  20 years' experience in facilitation and developing, designing and delivering training programs. She has worked with people in corporate, government and Not-For-Profit organisations all over the world. Community and Not-For-Profit organisations are her passion, working with people who make a real, positive difference in their communities. Megan focuses on supporting community and non-profit organisations at the business end of what they do. She has a real knack for delivering useful information in an engaging way, she will make you laugh and think, but most of all she will give you practical tools you can easily implement in your organisation
Ticket prices:
Tonic Member Ticket $409 per person (including GST) available until 9 November 2023
Standard Ticket $449 per person (including GST) available until 9 November 2023
Networking and Nibbles Ticket $40 per person (including GST)
Click HERE for Full Booking Terms and Conditions and Cancellation Policy
What makes Tonic Conference so special?
Unlike most big conferences, Tonic has been carefully designed to give participants great ideas, information and advice without all the 'fluff and jargon'. Our speakers and facilitators don't just 'know their stuff' – they know how to deliver it in a way that is useful and engaging. And that matters! No death by PowerPoint here.
We deliberately cap numbers so that everyone has the opportunity to ask questions and get involved (if they want to of course). By limiting the number of participants, we are able to make sure that everyone gets what they came for.
We've worked hard to create an environment that's both welcoming and inclusive – regardless of how long you've been in the sector. It doesn't matter whether you're a manager, a volunteer or a trustee – Tonic Conference recognises that we're all in this together.
People leave Tonic Conference not just with new ideas and information, but with fresh enthusiasm for the role in the community. We have many participants who return to Tonic Conference every year for their 'annual dose of inspiration'.
It's affordable. We think it's important that even small organisations can afford to send delegates to Tonic Conference. That's why we have worked so hard to keep the registration cost so low. You can enjoy 2 days of conference for just $409. That's awesome value for money!
It's blimmen good! This is our 14th year running Tonic Conference and every year we are blown away by the feedback.
Here's what participants said about last year's Tonic Conference:
"The topics were highly relevant to my work and personal development and career goals. Great speakers, engaging, meeting and connecting opportunities."  Maria Jacob, Volunteering Central
"Content and speakers were incredible – will be putting it in the budget for 2023!" Sue Curtis, Dargarville Community Development Board
"I have not been to a Tonic Conference before. This was the best conference I have attended in 21 years of working in the community and volunteer sector. 90% of it I can use in my work." Marian Dean, Age Concern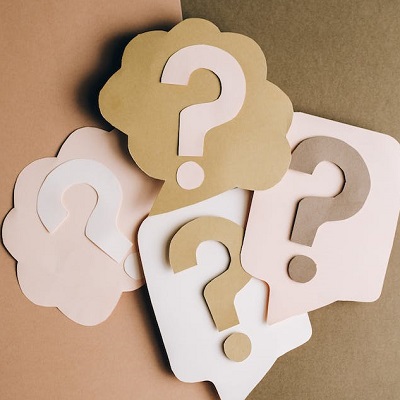 Got a burning question?
Click here for answers to our most frequently asked questions or feel free to email hello@exult.co.nz or call Gillian on 07 571 8819 for assistance.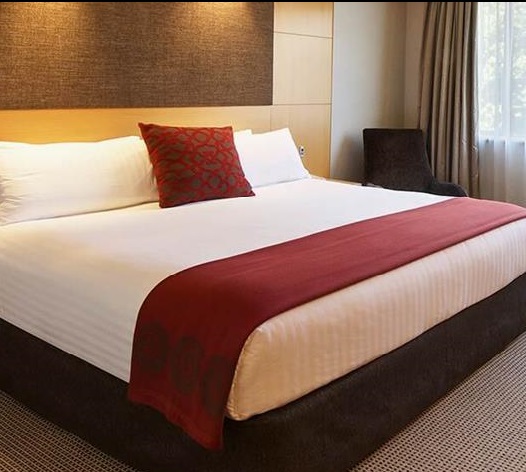 Looking for Accommodation in Rotorua?
Accommodation fills up fast, so it's a good idea to book your room at the same time you purchase your conference ticket.
Staying onsite makes everything that much easier and The Millennium Rotorua are offering special rates for Tonic Conference delegates with the code TONIC23. 
Book online by visiting: Millennium Rotorua Click 'Book Now' and then click on the 'Advanced Search'  drop down arrow. Look for the 'Group Code' field which is where you enter the code TONIC23 to unlock special delegate rates. **IMPORTANT Make sure to use the TONIC23 code or it will show as 'fully booked.' Any queries please contact Kimberley.daniels@millenniumhotels.com
"Thanks Exult team, another challenging & inspiring two days! Having worked over 12 years in my NFP role, Exult conferences & other Exult support provides my 'shot in the arm', my reminder as to why I do what I do, & re-invigorates my passion for wanting to make a difference in my community. Thanks again!"
Robyn King,

Education Trust Central Plateau
"The keynote speakers were amazing, the MC was hilarious and the food was fantastic!"
Victoria Sharp,

Just Zilch
"Absolute awesome energy! Inspirational and awesome to pull ourselves out of the everyday to reflect and celebrate our sector/people."
Christal Morrison,

Safe Turangi
"An excellent, practical, inspiring conference, so much to think about and put into practice. Keep up the amazing work you do supporting all the NFP's out there."
Nikki Smih,

Anglican Care Centre