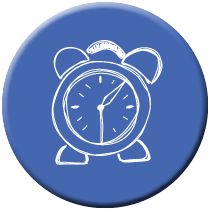 Are you in a role where you're constantly juggling priorities?
Do you have a workable schedule until you have to manage interruptions and put out other people's fires?
Do you work more hours than you're supposed to because there's always something more that needs to be done?
This one day workshop will help you put everything in order so that you have more time, more energy and more control over how you use both.
In this workshop you will discover:
How you got into the busy trap to start with.
Is there really too much to do, and if so, who signed you up for it?
Why saying No isn't the drama you think it is.
What's really stopping you from setting boundaries and how can you ensure people respect those boundaries once they're set?
Simple tools for managing interruptions so that you stay in control of your day.
How can you be responsive to others while still getting things done?
How to plan your to-do list so that the important stuff always gets done and you're not constantly putting out fires. How do you stop things from becoming urgent?
How to delegate tasks to others so that it saves you time and stress – not adds to it. Learn how to make delegation a part of what you do…every single day.
Why you procrastinate and what you can do about it. Learn how to make an anti-procrastination plan for all the things you keep putting off.
This workshop has been designed for people working in the non-profit sector, but it is 100% relevant for anyone who has too much to do, and too little time to do it in. Stop worrying about managing time and start focusing on managing you.
What others say:
"Keep them coming. This is probably the best workshop I have ever attended."
Bernie Blackgrove, Centrecare Counselling Waimate
"Thank you for your work yesterday facilitating such an encouraging, inspiring, challenging workshop that sent me away with so many ideas and tools to work smarter and lead better. I love your communication style that pulls everyone in to personally identify with the challenges presented and then the tools/ideas presented that show us how to reach for more effectiveness and efficiency, while looking after ourselves and leading our people to do the same. I loved it!"
Jacqui Bassett, ME/CFS Support BOP
Workshop Delivery Options:
Available both privately and publicly
Full Day
Online Zoom
Contract
Want to know more? Fill out the form below and we will get in touch with you. 
Busting the Busy Trap Workshop Enquiry