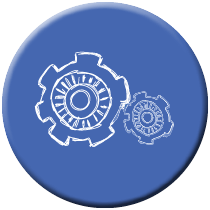 Are you currently chairing a Board and want to make sure you're being the best Chair you can be?
Would you like to properly understand the Chair's role before putting your hand up for the position?
Being an effective Chair is about more than running meetings. You need to be able to lead a team, manage relationships, balance decision making processes, be a confident spokesperson and more.
In this workshop you will discover:
The roles and responsibilities of a Chair. What exactly have you signed up for?
The hallmarks of a great Chair. What skills, attitudes and behaviours do great Chairs need to demonstrate? What makes a good Chair, great?
Tools and strategies for doing your job well. What practices can you take on to ensure you are leading your Board well? How can you manage difficult people and tricky situations?
Learn about leadership, meeting processes, decision making, managing relationships and more…
Workshop Delivery Options:
Available both privately and publicly
Prefer one-on-one support? We can tailor this workshop to meet your needs. Call us TODAY (07 5718819) or email gillian@exult.co.nz. 
Want to know more? Fill out the form below and we will get in touch with you. 
Being a Successful Chair Workshop