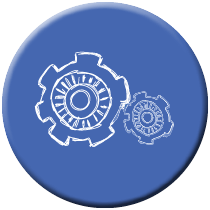 Governance Express Series
We know how hard it can be to juggle everyday commitments with volunteering as a trustee.  So when someone says you should get along to workshops on top of that, sometimes it's just not practical.  That's why we've created a series of short, express-style Governance workshops to fit in with busy schedules. These workshops are designed around the topics we most get asked about most and allow your Board to upskill in small steps.
Workshops Available 
Running an Effective Meeting
Being a Successful Chair
Strategic Planning Part 1: Crafting Your Vision and Mission
Strategic Planning Part 2: Creating the Plan
The Power of Policies
Understanding Financial Statements
More information on each workshop below:
_______________________________________________________________________________
Running an Effective Meeting
Do you want to have short, constructive meetings where decisions are made and outcomes met?
Do you want to encourage contributions from all trustees, while managing potential disagreement  or conflict?
Your board meetings are the one chance you have to get things sorted each month, so it is vital they run smoothly, on time and with actual action points.
In this workshop you will discover:
How to keep your meeting on track and on time.
How to ensure people are engaged and feel they can contribute safely.
Simple decision-making tools for using with contentious issues.
Tools and tips for keeping people accountable for action.
Learn how to make the most of your meetings, so that your organisation continues to move forward.
…
Being a Successful Chair
Are you currently chairing a Board and want to make sure you're being the best Chair you can be?
Would you like to properly understand the Chair's role before putting your hand up for the position?
Being an effective Chair is about more than running meetings. You need to be able to lead a team, manage relationships, balance decision making processes, be a confident spokesperson and more.
In this workshop you will discover:
The roles and responsibilities of a Chair. What exactly have you signed up for?
The hallmarks of a great Chair. What skills, attitudes and behaviours do great Chairs need to demonstrate? What makes a good Chair, great?
Tools and strategies for doing your job well. What practices can you take on to ensure you are leading your Board well? How can you manage difficult people and tricky situations?
Learn about leadership, meeting processes, decision making, managing relationships and more…
…
Strategic Planning Part 1: Crafting Your Vision and Mission
Does your organisation need a Strategic Plan, but you don't know where to start?
Do you, your Board and your team struggle to explain your organisation's 'why' in simple language?
Do people listen to your Vision but still don't understand what you're all about?
"A vision without action is just a dream. Action without vision just passes the time. A vision with action can change the world.".  Nelson Mandela
Crafting an inspirational Vision and Mission is where you start. A powerful vision connects people with your organisation, empowers your team, provides direction and frames everything your team does. It also creates focus for your strategic plan. Take a look at your vision; does it frame your purpose?  Is it why your organisation exists? Does it explain the difference you make in your community?
In this workshop you will discover:
The difference between a Vision and a Mission
Simple questions that help clarify your Vision (why you exist) and describe the Mission (what you do to achieve your vision)
A step by step process for developing your Vision and Mission statements as a team
Ideas to ensure everyone in your organisation knows your Vision and Mission
 Learn simple and practical tips for articulating your Vision and Mission for real impact.
…
Strategic Planning Part 2: Creating the Plan
Does your strategic plan reside in a drawer, or do you use it to make strategic decisions and guide operational plans on a day-to-day basis?
Would you like to know how to create a guiding document that's written in everyday language?
"You've got to think about big things while you're doing small things, so that all the small things go in the right direction." Alvin Toffler
Now you've got your Vision and Mission locked in, you next need to create the roadmap to work towards achieving your Vision. Strategic Planning can sound scary, but it is essential that your Board has a simple plan that they can easily refer at each Board meeting.  With a strong Strategic Plan, your organisation can make every decision with a focus on achieving your vision.
In this workshop you will discover:
Why it's important to have a Strategic Plan
The difference between a Strategic Plan and an Operational Plan
A simple framework for building a one-page Strategic Plan
How to use a Strategic Plan to guide your organisation
Learn how to develop a clutter-free, jargon-free document that guides genuine big picture thinking.
…
The Power of Policies
Does your organisation need policies but you don't know where to start?
Are your policies out of date and irrelevant?
Mention the word policy and most people's eyes glaze over or roll to the back of their head. However, policy is an essential part of providing good governance and helps safeguard your organisation from potential risk.
In this workshop you will discover:
What is a policy and why are they so important?
How to identify what policies you need.
A simple framework for developing effective policies.
Tips for ensuring your policies are also up-to-date and relevant for your organisation.
Discover useful frameworks to guide your policy development, and understand the power of a well-written, well-timed, and well-practiced policy.
…
Understanding Financial Statements
If you're not an accountant, understanding the financial statements of your organisation can be a real head scratcher.  It can be hard to know the top from the bottom and yet it's vitally important for checking the health of your organisation and pre-empting any funding issues. Understanding financial statements is not just a job for your treasurer; it's essential that all trustees know what they're signing off on.
In this workshop you will discover:
The most important financial statements to understand.
What you should be regularly tracking and checking.
Potential red flags and what you should do if you notice them
How to make sense of accounting terminology
This workshop is specifically designed for trustees with no financial background. Everyday advice in everyday language.
What Others Say
"It will have a great impact on my job as chairperson, reiterating things i knew and adding to them, giving me confidence to believe in myself."  Rosalind Potter, Brave Hearts
"Gives great focus, clearer direction, useful resources.  I will take back all I have learned.  Inspirational." Ann Treadgold, Te Puke Toy Library
To enquire about an In-House Governance workshop or having a Governance Workshop in your region, email gillian@exult.co.nz
Can't make it to a workshop? Find out about our Introduction to Governance E-book here.
Upcoming Workshops 
There are no scheduled Governance Express workshops at this time.
Sign up to our newsletter
to receive the latest updates