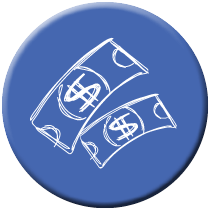 Sustainable Funding Express
We know that our full day Sustainable Funding workshop is 100% AWESOME, but we also know that not everyone has a budget for training and sometimes taking a full day out of your busy schedule is too much to ask. That's why we've started offering express style workshops around the country.
These 2 hour sessions are the condensed version of our full day Sustainable Funding Workshop. They are still full of fantastic ideas and information, but they are run at an extra-fast pace. Just enough ideas to get you started, get you thinking and get you motivated for the next steps.
In this workshop you will discover:
The 7 key income streams for Community Groups. Are you using them all, and if so, how can you make them stronger?
The difference between Donations, Sponsorship and Grants. What does it really take to secure all three? Are you approaching each one in the right way?
How to get more people helping with your fundraising efforts. Why is it the same people doing all the work, all the time?
Simple tips and tricks for raising more money, more often. How can you work smarter, not harder?
These express style workshops give you loads of practical ideas that you can implement in your organisation straight away. We guarantee you will leave with a whole host of things you can't wait to get started on.
What others say:
"Clear, concise, dynamic.  A 6 hour workshop delivered in 2 hours – power packed information uploads.  Definitely drinking from a fire hose."  Kathyanne Pederson, Gisborne Volunteer Centre
"Very valuable information.  I have attended a couple of your workshops but struggle to be able to commit to a full day.  This express workshop was perfect for me and still full of great information."  Hana Kakoi, Bromley Community Centre, Christchurch
"Brain Now Loaded" Llew Timpson, Canterbury Rugby League
Upcoming Workshops – Click on the title to book your workshop
There are no upcoming events.