Growing Great Volunteer Teams – Rotorua
March 31, 2020 @ 9:30 am

-

4:00 pm

$50.00 – $120.00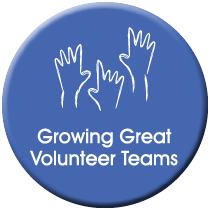 $50 per person (For Bay of Plenty non-profit organisations thanks to Bay Trust subsidy)
In this workshop you will discover:
If your organisation is even ready for volunteers. Are you losing volunteers before they properly come on-board? What things do you need to have in place before you start recruiting?
How to ensure your organisation offers a good fit for potential volunteers. Is there more than one model of volunteering and should you even care? What things do you need to consider in creating a 'good fit'?
The difference between Recognition and Appreciation. What do volunteers really need to feel appreciated and how can you give it to them effectively?
What being part of a team really means to volunteers. Are you providing a true team environment or is there an undercurrent of 'them and us'?
What makes a volunteer experience go from good to great? What are the simple things you can do to leave a lasting impression and develop loyalty in your volunteer team?
This workshop gives you loads of practical ideas for making your organisation a place where everyone wants to volunteer. Get more people helping out more often, with more fun and more impact.