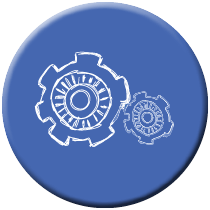 Understanding Financial Statements
If you're not an accountant, understanding the financial statements of your organisation can be a real head scratcher.  It can be hard to know the top from the bottom and yet it's vitally important for checking the health of your organisation and pre-empting any funding issues. Understanding financial statements is not just a job for your treasurer; it's essential that all trustees know what they're signing off on.
In this workshop you will discover:
The most important financial statements to understand.
What you should be regularly tracking and checking.
Potential red flags and what you should do if you notice them
How to make sense of accounting terminology
This workshop is specifically designed for trustees with no financial background. Everyday advice in everyday language.
Workshop Delivery Options:
Available both privately and publicly
Prefer one-on-one support? We can tailor this workshop to meet your needs. Call us TODAY (07 5718819) or email gillian@exult.co.nz. 
Want to know more? Fill out the form below and we will get in touch with you. 
Understanding Financial Statements Workshop